OFGC Monthly Pickin' Parties
Second Saturday of each month:
(10 am - 4 pm)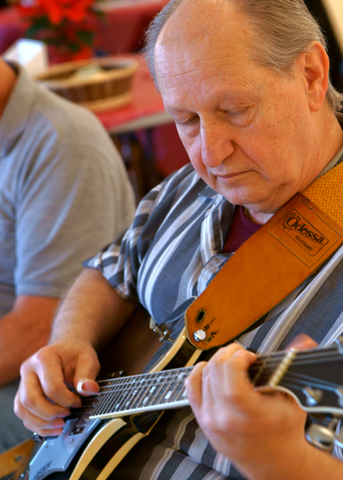 Next Pickin' Party
Saturday, Dec 13th, 2018
(10 am - 4 pm)
McConnell Arts Center
777 Evening St.
Worthington, OH 43085
(614) 431-0329
Cost = donations accepted
Our regularly scheduled monthly Pickin' Parties have taken on a wonderful personality of their own - FOOD! Yes, the number of folks that just come and enjoy the music have decided that they will bring "dishes to pass" and other stuff to feed us like kings and queens. And, there are always a number of players that come and share their love of finger style guitar music.
Sooo, pack those guitars and amps up and come join at the MAC for a Pickin' Party to remember. Or, just come and listen to some good ol' thumb style guitar. If you need a security check - call me, Palmer Moore, (614) 306-6457.

OFGC Club Jams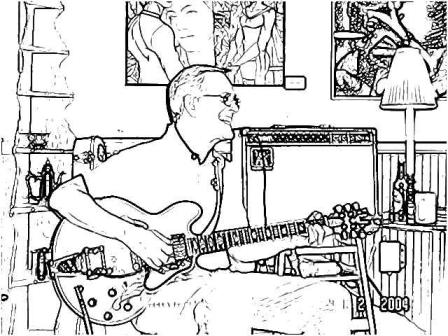 We are into our 18th year of having a ball pickin' every(other) Tuesday evening.
1st, 3rd & 5th (if there is one) Tuesday of each month!
We had been having a Tuesday Night Jam at Scottie's Coffee House in Worthington, OH. for over 9 years until the current owner had to close. Nobody bought it (we went through 4 owners) so the awesome staff at the beautiful new Peggy R McConnell Arts Center, 777 Evening St, Worthington, OH started a "Cafe MAC" to host our jams. Had to change the times to 6 till 9.. Come on down and bring your guitars and pick a couple with us.