Tribute to Billy Tustin
Inducted into OFGC Hall of Fame April,2010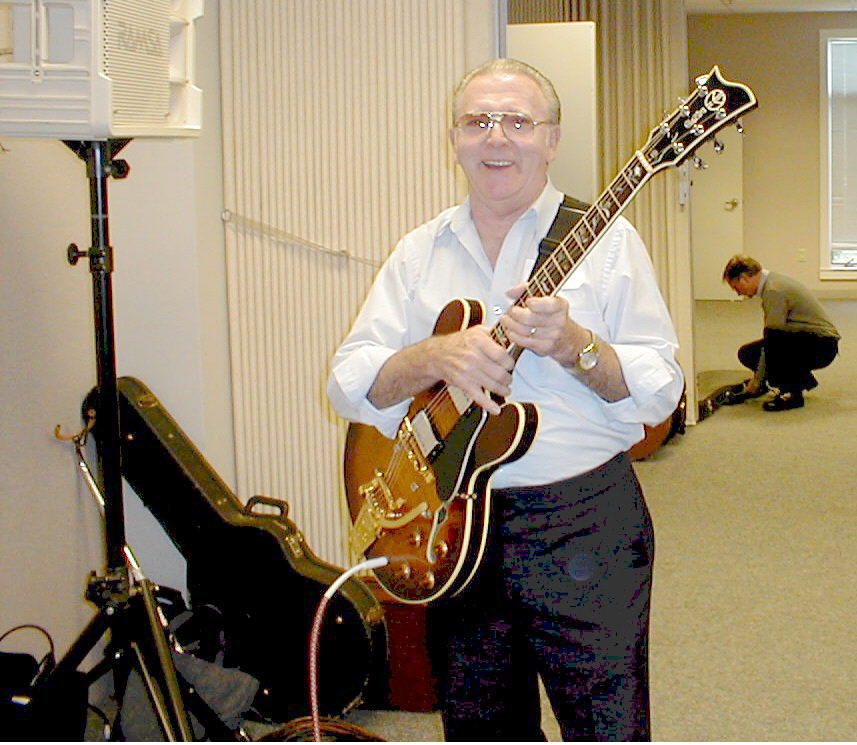 Billy Tustin is one of those "diamonds in the rough" that never seemed to gain the notoriety his talents deserved. As soon as Billy learned how to play guitar (we believe that Al Meyers taught him how) he listened to Chet Atkins 78 rpm records over and over until he had a ton of his heroes licks down. He didn't have the advantage that we have today of learning Chet's arrangements from tablature, CDs and "slow down" software on computers. And, back in the early 50's there wasn't anybody around playing that thumb style guitar for Billy to learn from other than his mentor, Al Meyers, that "thumped" with a flat pick. So, he just sat in front of his "Victrola" lifting the needle back over tricky spots again and again until he figured out what Chet was doing.
In fact, it wasn't until he landed a job on the Grand Ol' Opry as the lead guitar player in Martha Carson's band (late 50's) that he met another "thumb picker" - and, that was Chet Atkins himself. And, Chet was kind enough to show Billy some of his tricks - they remained acquaintances for many years after that. However, Chet went on to become the super star he was and Billy just kind of blended into the background like so many fine guitarists have over the years. However, he never lost that fire in his belly to "play like Chet..
Billy influenced many of us thumb style guitar pickers over the years, but none more talented than the late Lenny Breau. In an interview held by John Knowles (good friend and collaborator of Chets) Lenny attributed his Chet-style playing to Billy when he was playing a radio station down in Wheeling, WVa with Lenny's mom and dad, Hal Lone Pine and Betty Cody.
Billy last resided in Wallingford, Kentucky with his wife Needa where some health issues kept him from playing "out" much - occasionally playing bass in his church band.
The only documented recordings of Billy's playing is a "home made" cassette with his good friend, Conrad Sarina, on bass. Here's a few of them: (more will be added later)
Poor People of Paris
Faded Love
Winter Walkin'
Main Street Breakdown
Picture of Billy and his buddy, Conrad, awhile back: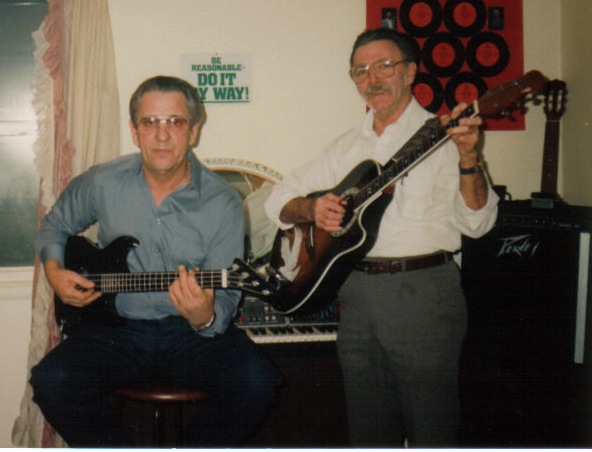 Picture of Billy and his wife Needa: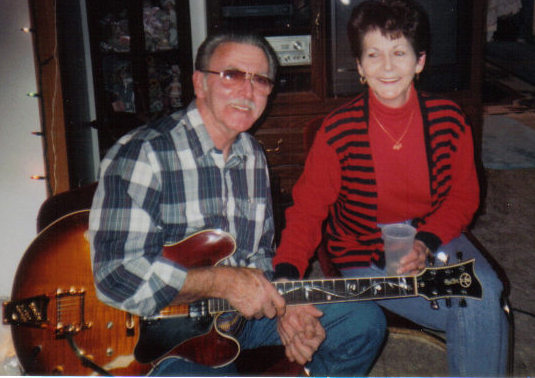 Circa 10960s... Country Kings w/ Billy on the right, Tom Kiley, Marty Martell (Nashville agent), Jim Franklin, Roger Hedgington (steel player with Texas Tradition headed by Billy Mata.)